PRINTING & CREATIVE •
With a Personal Touch
Yes

We can help your business.
We're Widur Design Solutions - a creative & printing agency that believe quality should never make a dent in your wallet, or your reputation. Through our honest approach and end-to-end printing and signage services, we strive to meet every customer's printing needs. Because when you loook good on paper, prospects become customers. And that looks good on us too.
GIVE YOUR DESIGN A BETTER FINISHING
Widur Design Solutions
Get Top Quality Professional Printing Services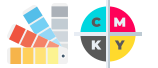 ---
Widur Design Solutions is the one-stop shop for all your professional printing needs in Singapore. Besides providing high quality printing services for our corporate clients, our team also extends our reach to anyone in search for professional design and printing services. If you are looking for printing with competitive pricings, dependable expertise and customized services, look no further than Widur Design Solutions.
With a team of professional printers, you need not worry about timely delivery of your printing projects. Our advance technology and efficient work processes are catered to meet the pressures of every deadline. Faith and trust are the key reasons why customers return to Widur for their printing needs.

Not sure where or how to start? Easy. All you need is to share your ideas with us and let us help you translate these concepts on paper.
GIVE YOUR SIGNAGE A BETTER PURPOSE
Widur Design Solutions
Guiding You With The Right Signs

---
At Widur Design Solutions, we offer you visually appealing and professional signage for your business. No job is considered too small by Widur and we treat all projects with equal dedication. You can be assured that you will receive quality services at the best possible prices.
Our team understands how a good signage can attract prospects and keep regulars returning to your doorstep. Widur has an experienced team of signage designers who will craft the best creation suited for your business. Be it shop, business or promotion signage, we will be able to translate your ideas into tangible needs. As an established signage provider for the past decade, Widur customizes our clients' requests using high quality materials and advance technologies. We believe in offering the best shop signage to complement your business, and are committed to deliver the right solutions to draw the right crowd to you.
GIVE YOUR BUSINESS A BETTER IMAGE
Widur Design Solutions
Graphic And Branding Design Services

---
Looking for ways to penetrate your business market? Start off by enhancing your business image. As a graphic and brand design service provider with over 8 years of experience, Widur is able to help your business position itself through an image which is fitting with your business vision. We are adept at original and distinctive designs which will showcase the true essence of your business and its style. Choose from an array of impressive colour schemes, layouts and graphics to create the ultimate concoction suited for your needs.
The right branding drives your business to a level playing field, pushes you to stand out in a sea of competitors and garners positive reputational returns in the long run. Here, you can find a team of professionals who are committed to deliver quality branding services tailored to our every client's requirements. Through our expertise, your inputs will be given wings and you can be assured of getting the best solutions that will help your business soar.
Widur Design Solutions offers quality customer service at all times and ensures that you get more than what you have expected.
Every Issue, Any Problem,
We'll make it right.
---
Widur Design Solutions is always on the lookout to offer its customers uncompromising and quality services in the areas of printing, signage and designing. We have a team of creative and experienced experts who give undivided attention to every detail to ensure that the final artwork is presented in their finest elements.
---